Brought to you by HyoriZone Subbing Team
Translator: Lee You Jin
Timer & Encoder: Maclk
Uploader: habit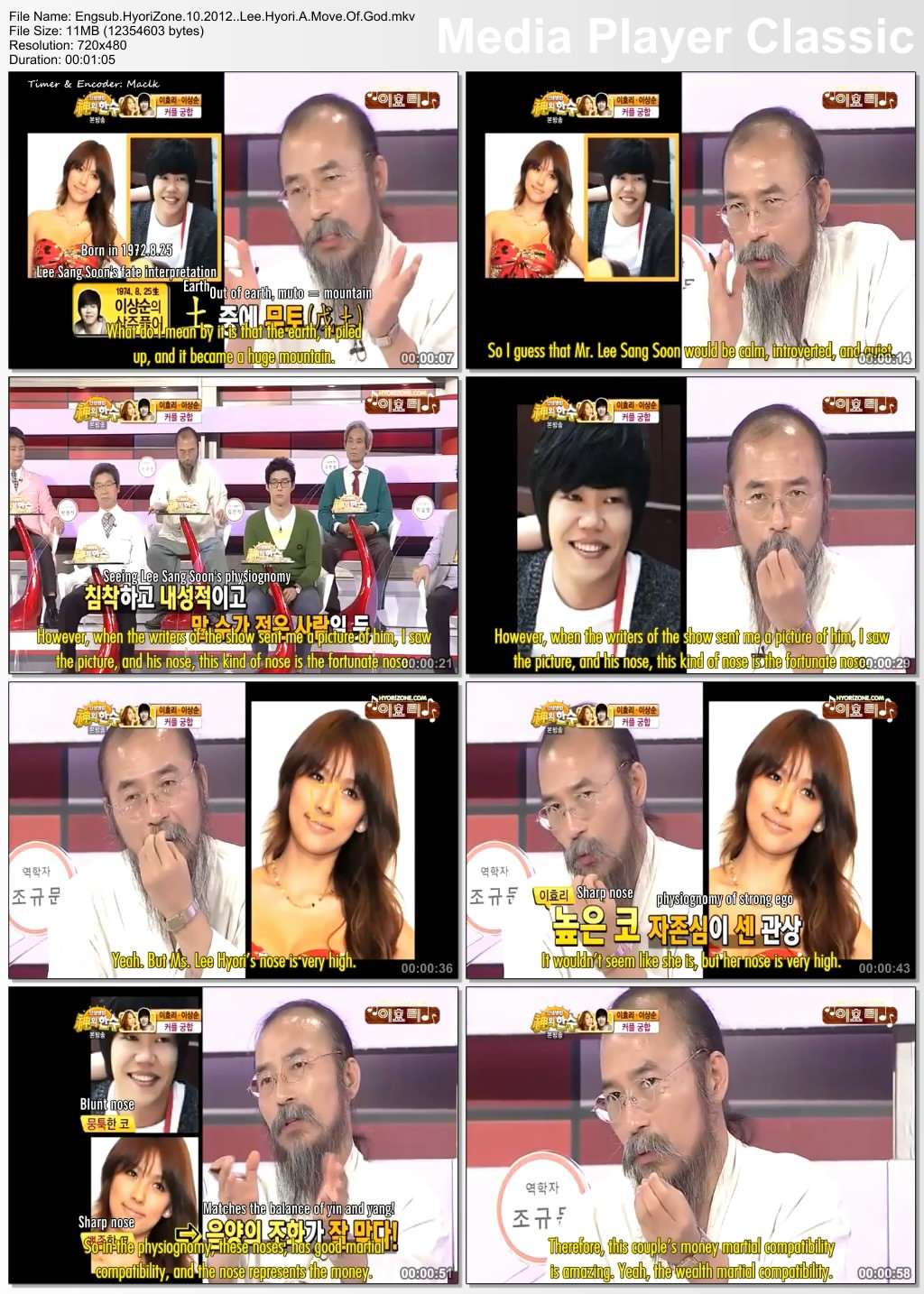 This program named 'A Move Of God' is about finding out saju of the stars. Some korean people believe in saju, physiognomy. It is basically interpreting person's fate or destiny according to the nature's five elements (earth, fire, wood, metal, and water). They can also interpret person's fate by his or her appearance. It's one of the superstitions, so don't take this seriously.
Comment to download file